*CONNECT WITH PEOPLE DURING QUARANTINE*
Due to COVID-19 and the recommendations from our leaders, most churches are not able to physically meet for worship.
WE HAVE CREATED A SOLUTION. Introducing LetsConnect.Church, a free landing page designed to keep people engaged and connect them to your church.

Free graphics for church leaders
Your hub for free videos, social media graphics, training videos, worship resources, and more
No credit card/debit card required.
We said it was free.

FREE RESOURCE #1
A landing page with engaging content that connects people to your church. Include your church name, contact details, and more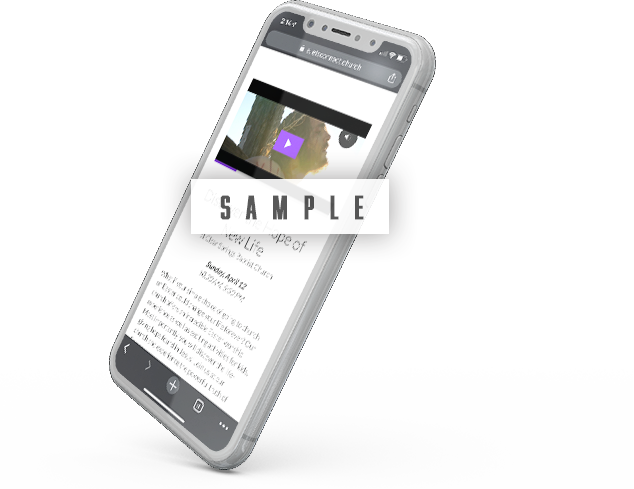 FREE RESOURCE #2
We have created designs for churches all over the world. We take your church's information and swap it out with their information. It's 80% cheaper than a custom design job and it's a "quick switch"-see what we did there.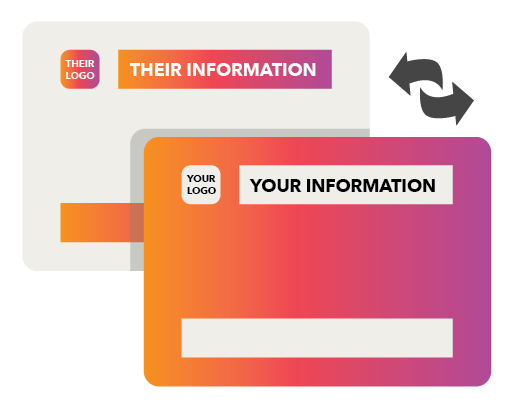 FREE RESOURCE #3
A fully developed Easter bundle prepared for "Social Distancing." This includes social media graphics, screen graphics, and Easter landing page.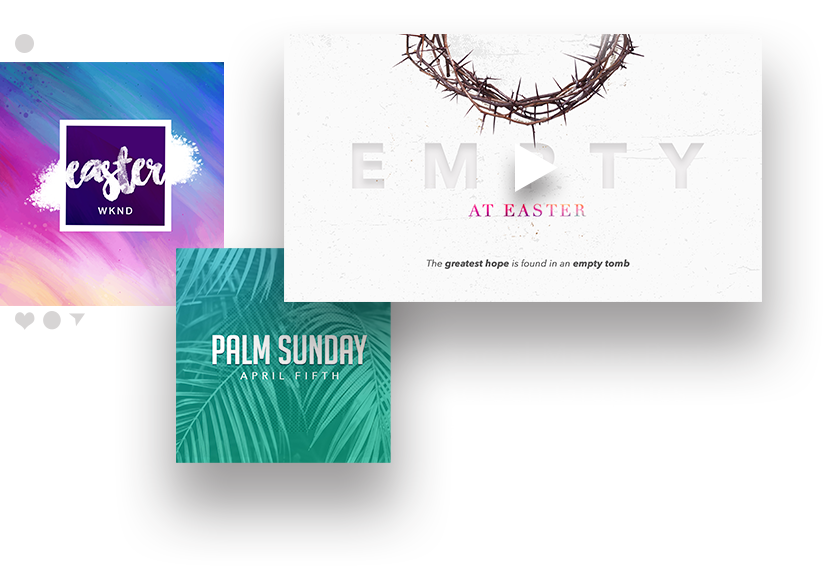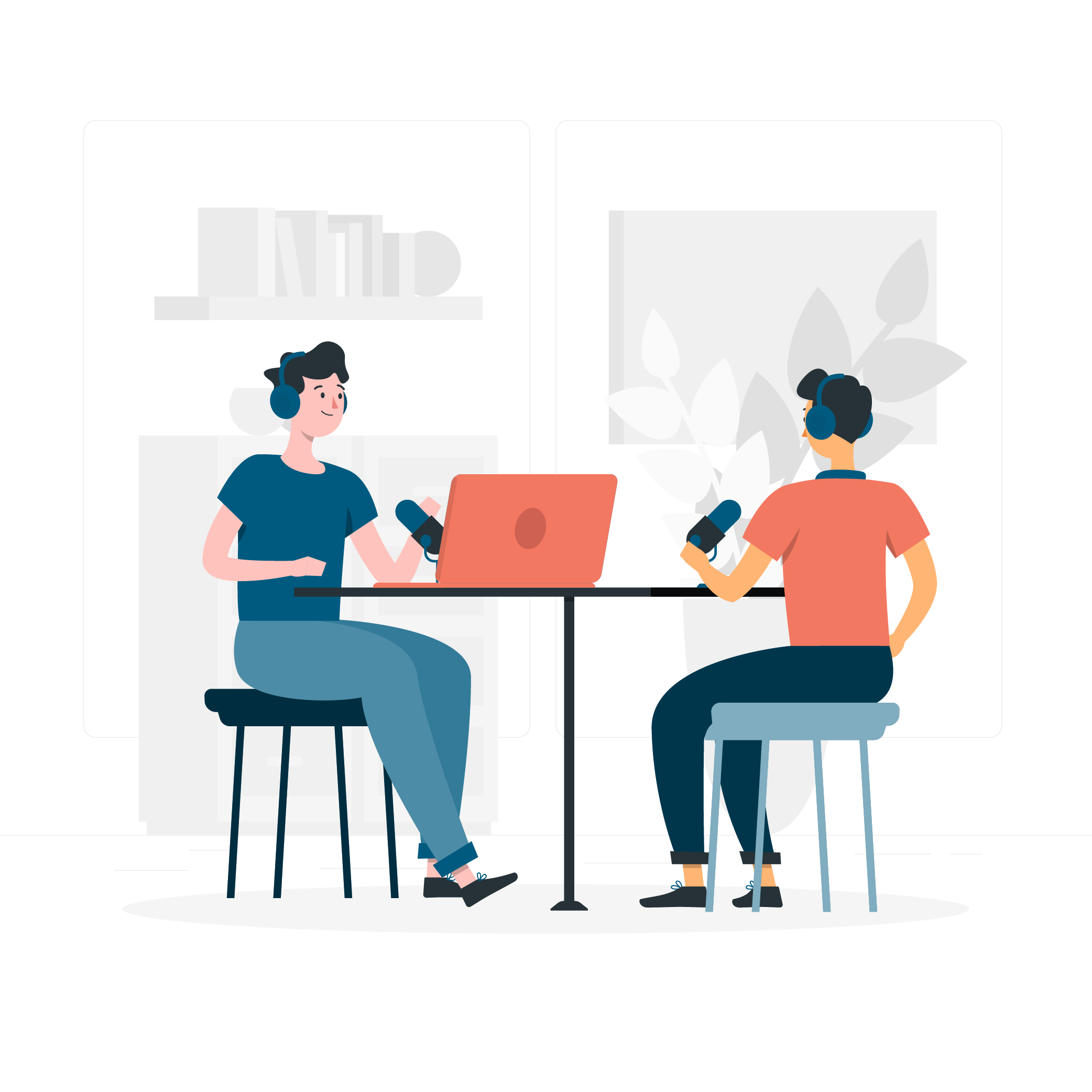 FREE RESOURCE #4
Church Media HQ podcast and YouTube training videos give practical advice to help church leaders , like you, reach their community for Christ.
The most powerful form of communication is story. Learn how to utilize 4 key elements of storytelling to make your communication more effective.
Check Out Our Weekly Episodes
Teaching and training content released every week. Watch or listen on these platforms.
What Church Leaders Are Saying
Actual reviews from Apple Podcasts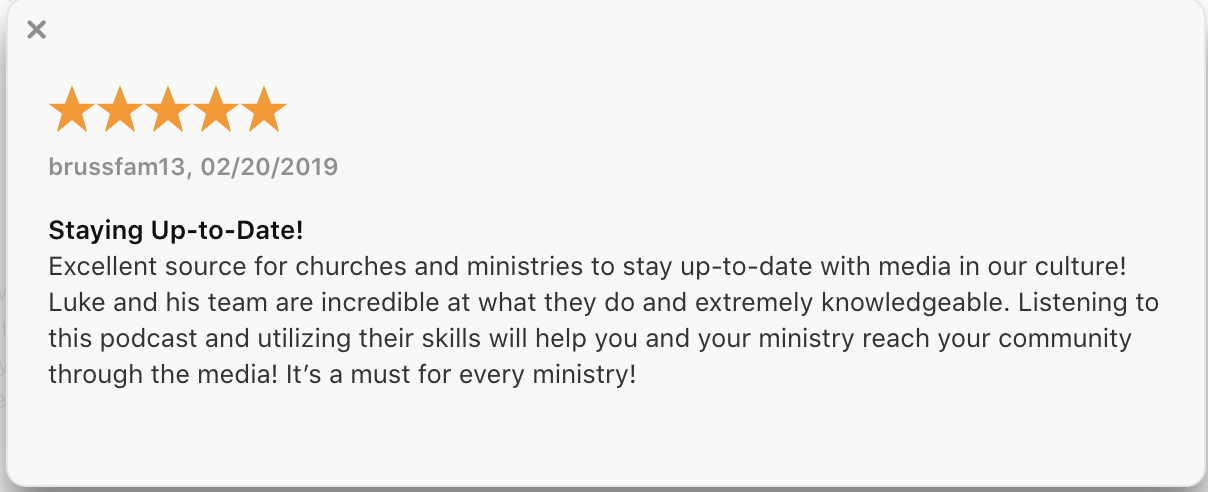 Free to Download and Use at Your Church