Create a Powerful Easter Experience– In-Person and Online
Save up to $1o0 when you buy this week

Not all people will feel comfortable attending an on-campus Easter service this year. We have the creative content and resources you need to reach your local community as well as your online audience.

Buy Now
What's Included?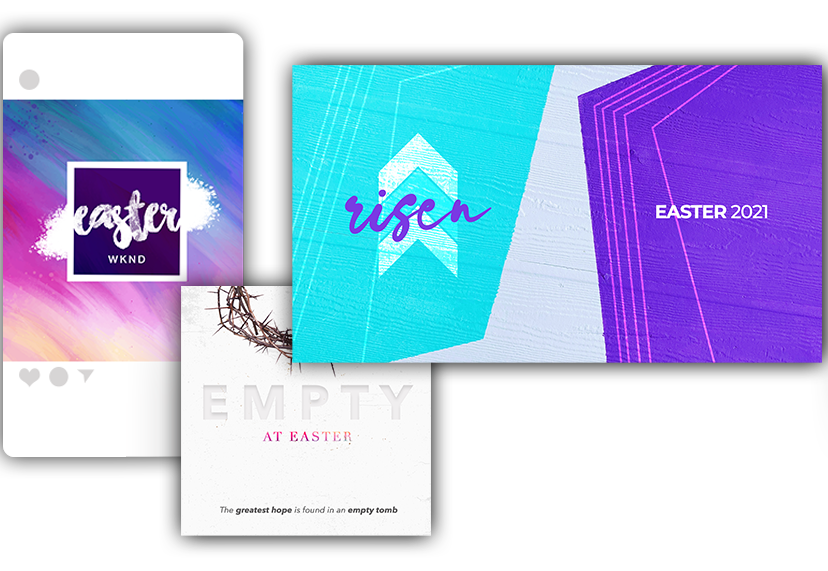 Graphic Design– Consider It Done
You could spend hours trying to design or discover that perfect Easter graphic for your church. Or you can get this Easter bundle and have all your design needs done for you.
Social media images, screen graphics, and worship
We customize the graphics for you. (No need for Photoshop)
Get fresh designs with original title graphic design service
Print-ready artwork for invite cards, banners, and more
UNLIMITED BUNDLE EXCLUSIVE
Easter Video Series
You church can experience the message of Easter like never before as the gospel story comes alive through these powerful video series.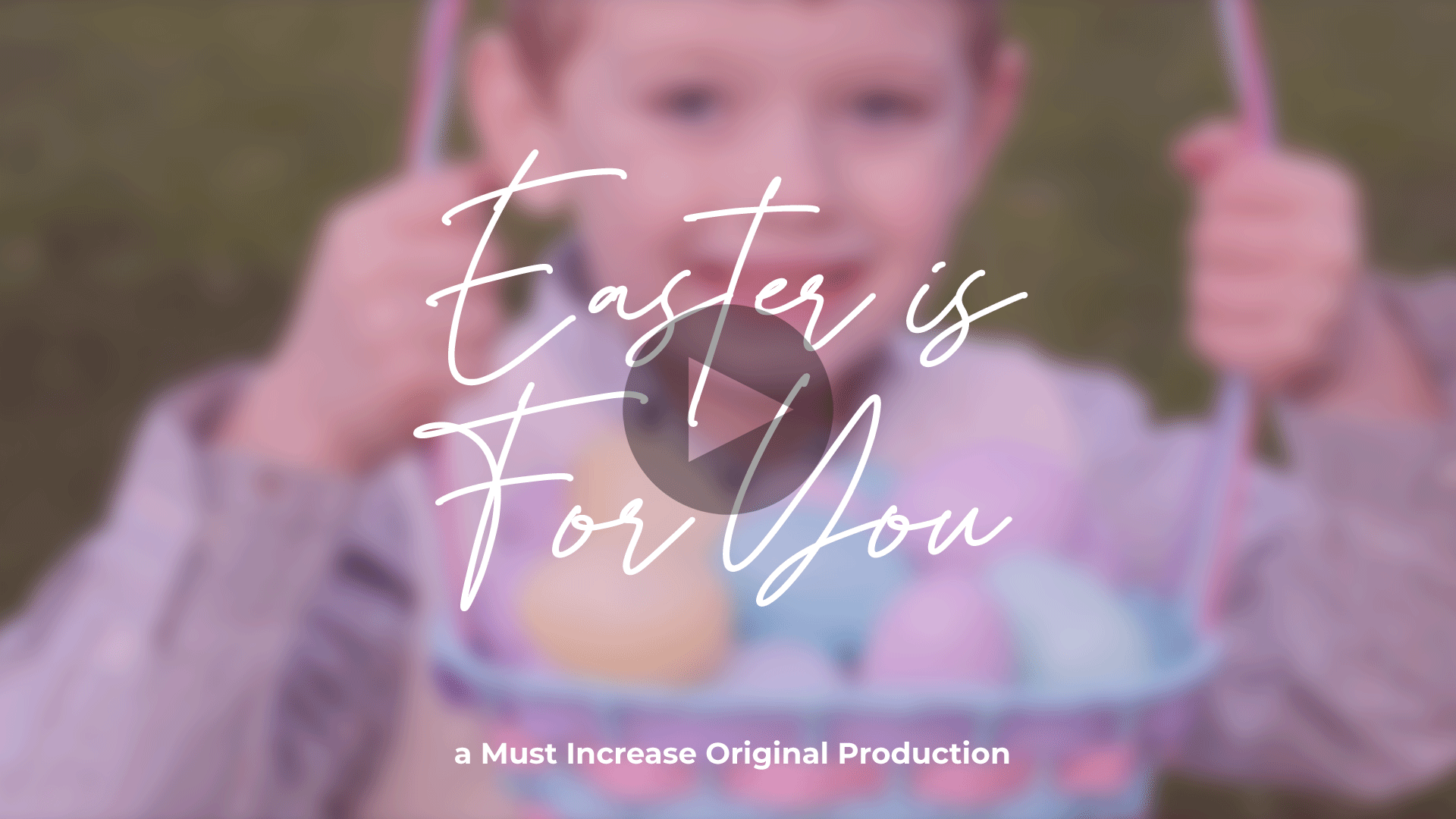 Easter Is for You
Easter is not just a holiday or tradition. From Christ's birth to His death to His resurrection, discover why Easter is for you.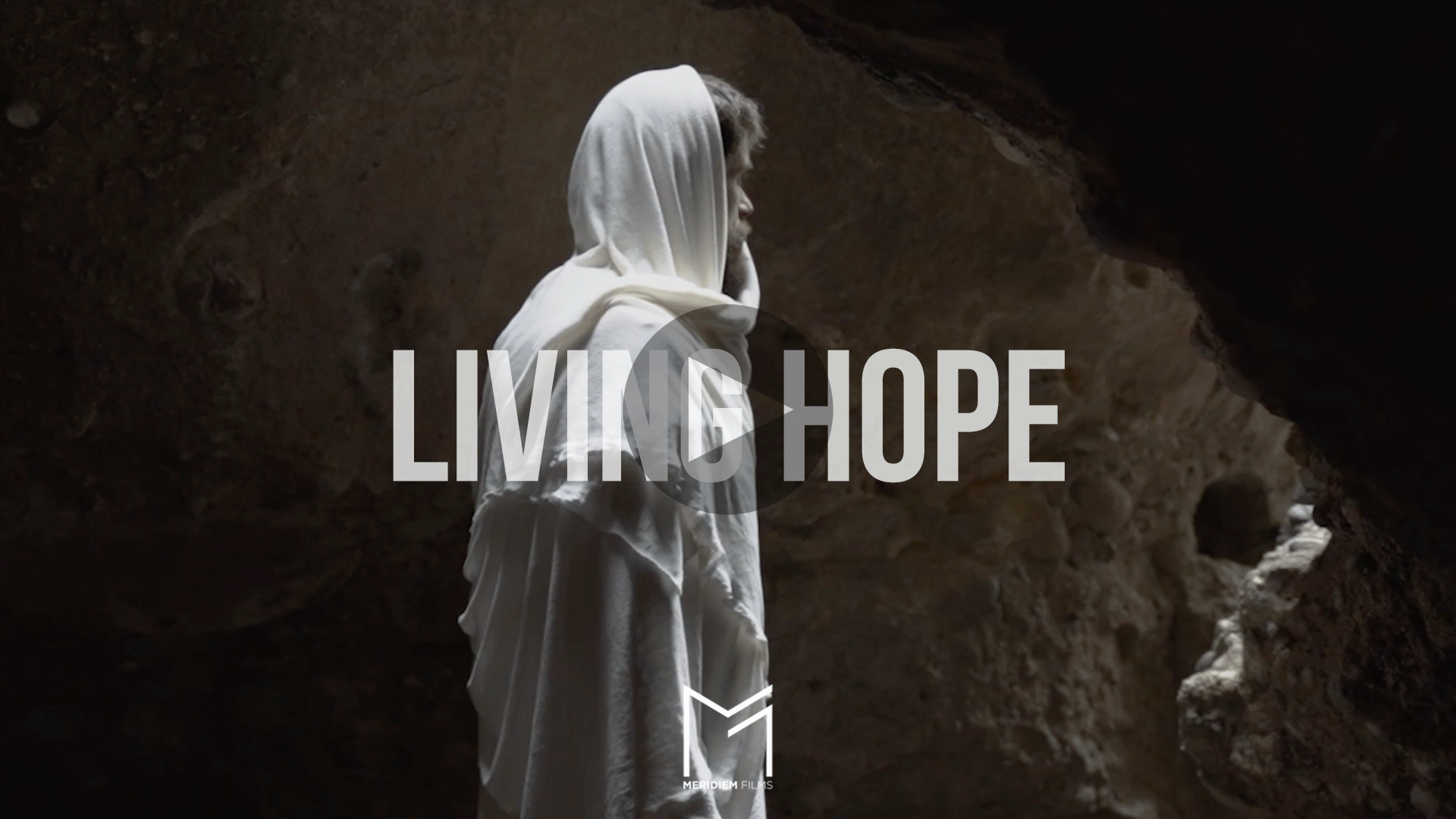 Living Hope
A brief narrative of the life, death, and resurrection of Jesus Christ. A production from Drew Schettler and Meridiem Films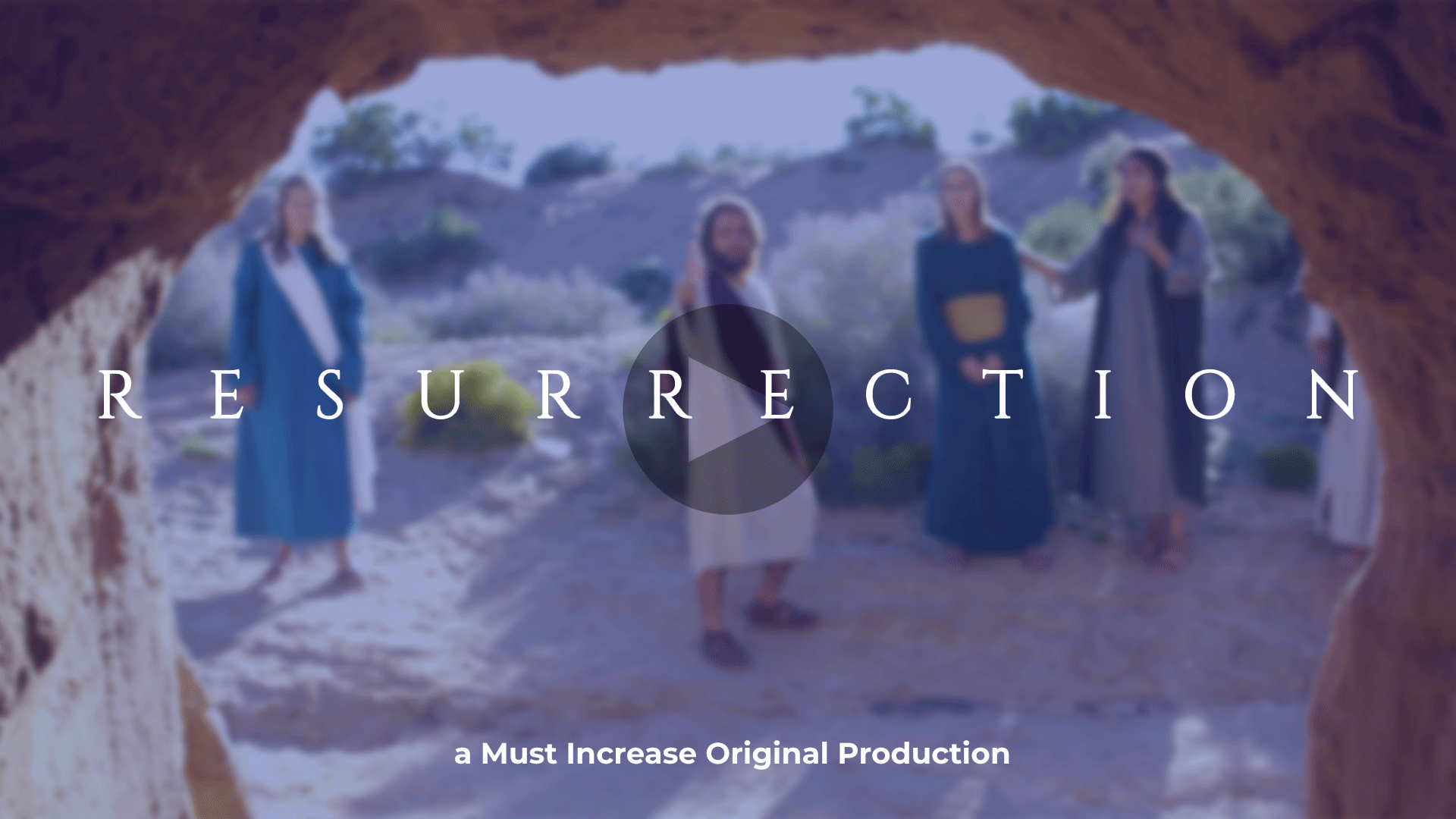 Resurrection
This film explores Jesus as the Giver of Life through His encounters with death throughout His earthly ministry.
Video Announcements
At most churches the announcements are often too long, contain an overload of information, and are incredibly boring. Video announcements concisely present the opportunities at your church in a way that engages your audience and inspires them to get involved.
The Premium Easter Bundle provides you with a captivating announcement video about Easter while the Unlimited Bundle allows you to customize your video announcements to present what's relevant to your church.
Digital Invite Website
Most visitors leave a website within 5 seconds of first opening it. Engage your digital guests with a landing page that peeks their interest and captures their contact details so that you can begin the followup process even before they attend Easter at your church.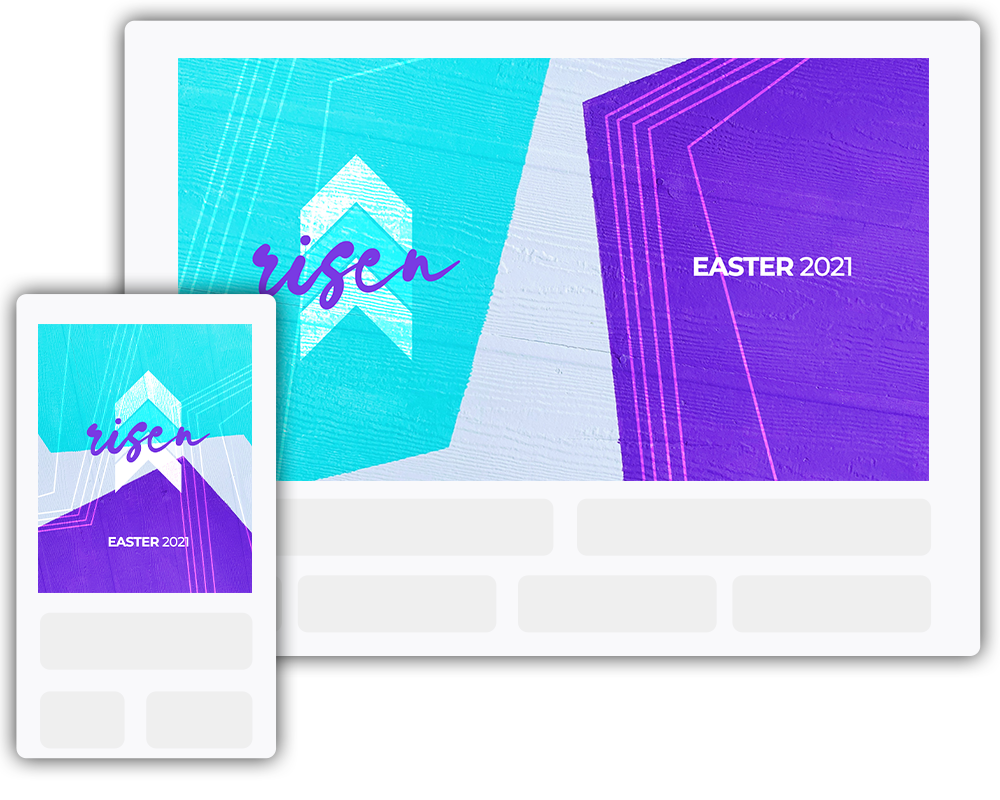 Get Your Bundle
Pick the bundle that's best for your church. Each one includes design, video, and web-based resources.
Premium
Screen/Social Graphics & PSDs
Easter, Good Friday, & Palm Sunday
All Easter Video Series
the gospel story told in a series of short videos- perfect for presenting at your church or online
1 Original Design
get a title graphic for screens and social media based on your specific requirements
Easter Announcement Video
create excitement for Easter by showing this video at your church and sharing it online
BONUS: 30 days of FREE access to ChurchMediaHQ Premium
Unlimited
Everything in Premium plus:
Limitless Original Designs
get as many title graphics for screen and social media as you need
Priority Turnaround
your requestds are fulfilled in as little as 3 days
Print-Ready Materials
get customized print-ready artwork for invites, postcards, and banners
Customized Announcement Videos
showcase your church's engagement opportunities to your in-person and online audience via video
BONUS: 60 days of FREE access to ChurchMediaHQ Unlimited

Up to 60 Days of FREE Access to ChurchMediaHQ Premium
the most affordable full-service design and creative resource
The Creators of This Year's Easter Bundles
Meet the minds behind the media. Each one of these organizations exist to help churches like yours reach as many people as possible.
Got Questions? Need Help?
Want to know more about these Easter Bundles? Or maybe you need a custom creative solution for your church. Either way, our team wants to help. Schedule a time to talk to us.
FREE Easter Social Images
Access social media graphics for Easter, Good Friday, and Palm Sunday for FREE